Principal's Message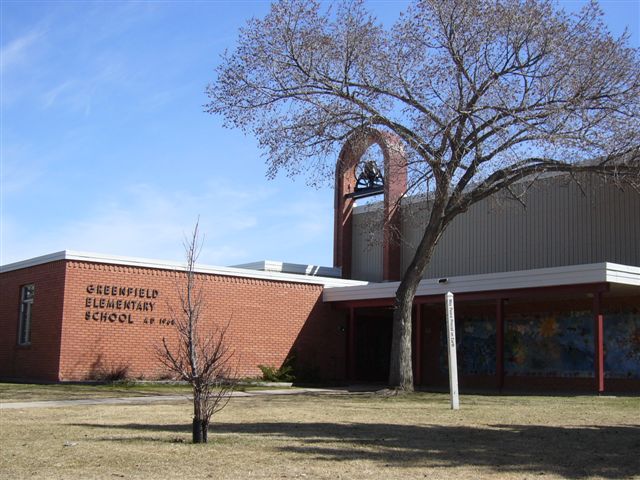 Bienvenue / Welcome to École Greenfield School!
The École Greenfield School Learning Community works in partnership to support and nurture growth and success for every student. École Greenfield School is dedicated to excellence in academics, language use in English and French, fine arts, physical education and citizenship. We recognize the individuality of each student and work to foster growth of the "whole child." A variety of instructional approaches and strategies are used to provide rich and engaging learning experiences. We take great pride in our English and French Immersion Programs. Come visit Greenfield to learn about our school family, education priorities and our foundations in leadership.
Yours in partnership,
Simon Williams
Principal
French Immersion Kindergarten registrations 2023-24 update
Greenfield school has received more applications for the Kindergarten French Immersion program than the school is able to accommodate. Our school will therefore be undergoing a Division supervised random selection process for Kindergarten French Immersion. Parents will be contacted regarding the outcome of the random selection no later than April 24.
OPEN HOUSE INFORMATION
We are excited to be able to work with you and your children as they begin their journey here at Greenfield School. We are now accepting online applications for new Kindergarten registrations for the 2023-2024 school year in both English and French Immersion programs until April 14th. We invite you to attend our Kindergarten Open House. This will provide you with the opportunity to explore the school, visit the Kindergarten rooms, meet some of the teachers and staff, as well as gather information from neighbourhood child care providers, student transportation and learn about our parent groups. Please visit our Open House presentation link below for more information about our school or if you are unable to attend our open house.
Greenfield Open house is on Thursday, February 9th 2023 @ 6:00pm
All registrations must be completed online using the online student registration form and any supporting documents on the EPSB website
If you were NOT able to attend our open house in person and would like a chance to view the school we invite you to call the office and sign up for one of our scheduled tour dates and times. Office: 780-434-8581