Registration 2023-2024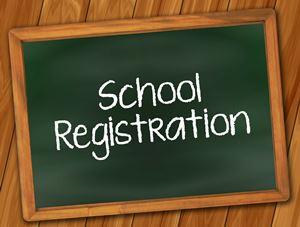 Bonjour! Welcome to École Greenfield School! We are excited to be able to work with you and your young leaders on their journey of learning. The Greenfield School Faculty is committed to ensuring that our students' school experience is engaging and successful for all.
2023-2024 SCHOOL REGISTRATION
* OPEN HOUSE- Thursday, February 9 @ 6:00pm
Greenfield School will begin accepting Kindergarten and new student registrations for the 2023-2024 school year starting on February 1, 2023. Students who are new to Edmonton Public Schools will need to submit a completed Student Registration Form. You can register on the Division website at register for School starting on February 1, 2023.
Steps to Register for Students New to Edmonton Public Schools
Step 1- Complete the digital student registration form
Step 2- Provide legal proof of the student's name, citizenship and birthdate (see below for examples)
Step 3- Provide 2 pieces of address verification for the student's parent/legal guardian (see below for examples)
Step 4- A member from our administrative team will get in touch with you via email to confirm your registration
*Examples of Legal Proof of a Student's Name
Canadian provincial birth certificate
Canadian citizenship document
Canadian passport
Confirmation of a permanent residence document
*Confirmation of address
Valid driver's license or vehicle registration (must be current living address)
Lease agreement, rental agreement or purchase agreement
Utility bill, property tax bill or telephone bill
Banking, financial or insurance documents
Kindergarten Resources
Kindergarten Program Description
Applying for Yellow Bus Service
Registration Information
Current Division Students
Pre enrolment is open from March 6 until April 14, 2023. You will need to pre-enrol on SchoolZone to notify the school where you'd like your child to attend next year. Find important dates and deadlines and learn more about pre-enrolment, which opens between March and April each year.
Once pre enrolment is closed, and you have moved into the Greenfield area after April 14th please email the school office if you wish to register your child.