Registration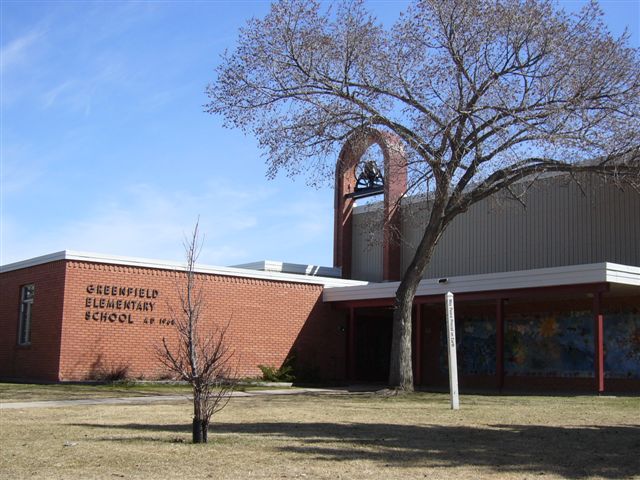 VIRTUAL OPEN HOUSE INFORMATION
Greenfield School hosted our virtual open house on Wednesday, January 27th. If you were unable to attend the online event, you can still take a look at our online open house site for information and to seek out answers to your questions. You are also able to submit further questions through the open house site as well.
All registrations will take place online and parents will need to complete the onine student registration form and upload supporting documents on the EPSB website beginning February 2.
NEW STUDENT REGISTRATION
If your child is new to Edmonton Public Schools, you can register for school online. Visit the Division website to learn how to register for school.
CURRENT DIVISION STUDENTS PRE-ENROL
You will need to pre-enrol on SchoolZone to tell us the school you'd like your child to attend next year. Find important dates and deadlines and learn more about pre-enrolment, which opens between March and April each year.
If you have questions about registering for school, contact the school office.
Registration
Please send us an email if you have recently moved into the Greenfield area and wish to register your child here.

Registrations for Kindergarten for 2021-2022 will take place between February 2, 2021 and April 15, 2021 for children born in 2016.

Online Kindgarten Calculator link: epsb.ca/schools/register/kindergartenregistration/
Families who need to register their child(ren) for school are welcome to do so online below.

We are still accepting registrations for these grade levels for this year if you are a resident of Edmonton Public Schools and have newly moved into our attendance area after April 15, 2020: Kinder to Grade 3 English

A resident student of Edmonton Public Schools has at least one parent or legal guardian that is non-Roman Catholic and who resides within the City of Edmonton. Non-resident students may only enrol in another Division school with space remaining in planned classes.

Registration forms for students are available online. We require (legal proof of the student's name, citizenship and birth date. We also requrire 3 proofs of residence: mortgage or lease agreement, current driver's license or another piece of government-issued ID and a current utility bill like Epcor or Direct Energy etc. We will require immigration documents if applicable.
Please note:
Please know that Greenfield School requires 3 different proofs of residence such as: AB driver's license, mortgage or lease documents or home/tenant insurance and a utility bill like Epcor/Direct Energy.
Because schools remain closed to students and visitors due to COVID-19, new student registrations will now be submitted online. If your child is
new to the Division
, you must complete our
school's online registration form
, fill out, upload and s
ubmit supporting documents before your child(ren) can be registered for the upcoming school year.
Our school is trying to minimize printed registrations and documentation. We highly encourage online registration as it can even be completed on your smartphone or other electronic device. Drop off of student registration forms and supporting documentation at the school must adhere to strict Covid-19 restriction and protocols and will not be processed for more than 72 hours. We are trying to minimize the number of visitors to the school as well as possible exposure for you and our Greenfield families.
Submitting a registration package after the deadline of April 15, 2021 may limit your options to schools with available space. Learn more about registration dates and deadlines.
All documents must be uploaded in order to submit the form. Please ensure that you are providing clear photos and the entire page is visible for each document submitted.
Examples of accepted documentation:
Legal Proof of a Student's Name: Confirmation of Home Address:
Canadian Provincial birth certificate - driver's license
Canadian citizenship document - utility bill - power, water, gas
Passport - home or tenant insurance
student visa - property tax bill, home purchasing agreement, rental agreement
In some cases, immigration documents (e.g. landed immigrant documentation or a Permanent Residence Card) may also be required.